Send Off Employees Right for the Holidays with Winter Corporate Events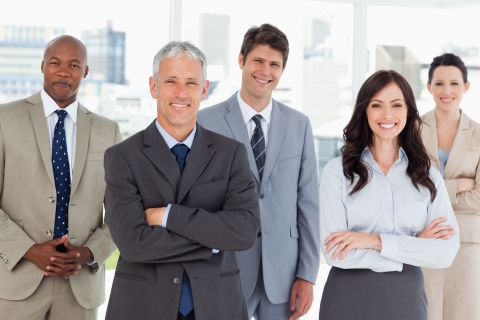 With the holidays upon us once again, Kalamazoo Country Club is proud to offer the best team building through winter corporate events held in our spaces. The perfect time of year to get together with employees and let them know your appreciation for each other and for the accomplishments of the year, winter at Kalamazoo Country Club is the go-to destination for team building.
Annual performance
Everyone at some point or another wonders if their job is making a difference, and, by scheduling corporate events with Kalamazoo Country Club, you can share with employees your business's annual numbers to show them the impact they had. Although you may want to keep presentations short to not overwhelm your time spent with us on business issues, a remind of the positive results someone's work had can be a big confidence booster and encourage them to keep working hard into the new year.
Have fun
The holidays are all about enjoying the company of others, and, when you schedule corporate events, you can have fun with them through events like a Secret Santa, White Elephant gift exchange, or any other gift exchanging games. And, of course, no holiday get-together is the same without involving some sort of holiday treats! Our Catering Director can pre-plan your snacks that you would like to have while at your business event by making them the perfect holiday-themed treats. With this, along with holiday decorations, your staff will feel the spirit of the holidays while you celebrate another successful year together.
From start to finish, Kalamazoo Country Club can ensure that your winter corporate events and parties have the perfect space, the necessary equipment, and satisfying snacks to make the whole experience enjoyable. Bring the joy of the holidays to your corporate office today by contacting and scheduling your event with Kalamazoo Country Club.